ATTENTION
To our Tsukasa family,
We are pleased to resume dine-in seating. Our hours will be:
Lunch: Monday-Friday 11:30am-2pm
Dinner: Monday-Friday 4:30-9pm
Saturday and Sunday 4-9pm
Curb Side /Carry-Out Hours: 11:30am-8:30pm
Lunch menu available until 3pm.
Due to limited capacity, reservations are required in both Bistro and Teppan. For your safety and ours, face coverings are mandatory to enter our restaurant. Thank you for your cooperation and we're happy to have you at Tsukasa of Tokyo!
Welcome to TSUKASA!
Treat your family and friends to the best Japanese dining in the area.
Whether you're a fan of Japanese food or trying something new, you're sure to love our delicious entrees, desserts, and impeccable service that have made us a local favorite for over 25 years.
Experience TSUKASA
We offer a wide-range of palate-pleasing menu items, from sushi and seafood selections to steaks, salads, and vegetable dishes. Our beverage menu boasts an inviting collection of specialty drinks, imported beer, authentic sake and Mugi Shochu, for those with cosmopolitan tastes. Whether you're a long-time fan of Japanese food or it's time to try something new, you're sure to love the delicious entrees, delectable desserts, and impeccable services 
This award-winning video represents the image, atmosphere and experience that has brought us almost 25 years of success and happiness.Treat yourself and your family to the best – visit Tsukasa of Tokyo in Vernon Hills, Illinois.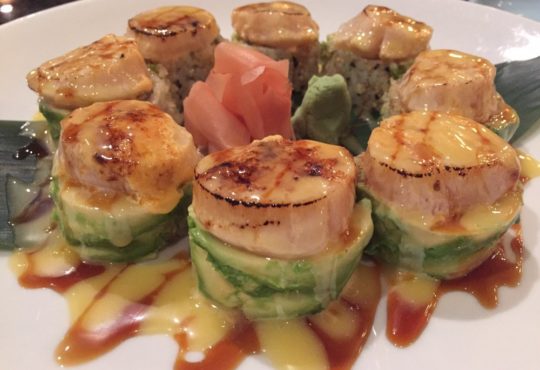 At Tsukasa, we take pride in providing a full experience for all of our guests. Our restaurant is centered around the hibachi style, with spinning knives, fire, and fun! You pick the menu items and we cook them right in front of you, for a personal experience unlike anything else. We specialize in Teppan Yaki ("Hot Steel") cooking, and can help you decide on the very best of the menu.
WE TAKE PRIDE IN OUR RECOGNITIONS!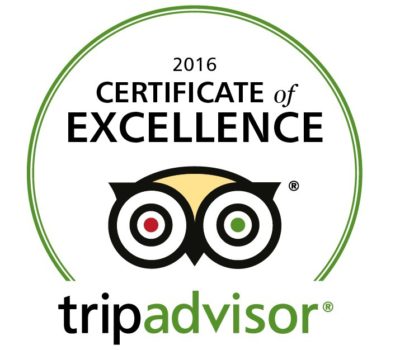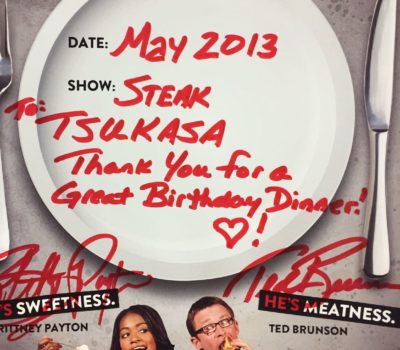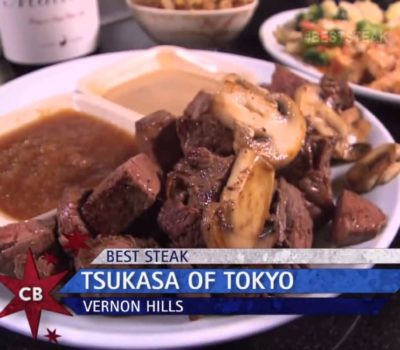 More Than Just a Japanese Restaurant
"I've never had a bad meal at Tsukasa! The Pink Dragon is by far my favorite roll I've ever had and the golden shrimp is great on the hibachi side of the restaurant. If you like scallops try the Yellow Ferrari you won't be disappointed."
—Wally